Our goal is to create an environment for kids to be able to Experience God in a way that is fun and engaging so that they can Grow in their faith by teaching them the good news of the Gospel so that they Impact others around them. DCC's Family ministry will not only focus on doing a great job in leading kids, but will also be built on the foundation of partnering with parents to equip them with practical tools they can use to lead their children. Our focus will be to help bridge the gap between church and home.
DCC Women exists to encourage women to see the beauty in their everyday lives. Two main ways women can have this lens of beauty is by looking at life through God's Word and by surrounding ourselves with women who do the same. No matter what season we are in we need both. We would love for you to join DCC Women in our different women's event and our weekly Bible Studies so that together we can see that God has made everything beautiful in its time.
The DCC men's ministry is a movement of men pursuing the cross together. We experience God with one another through fellowship. We grow through the study of God's Word. We impact others by leading our families and developing a heart for serving. Our men's ministry has Bible studies that meet on different days and times throughout the week, as well as several events throughout the year.
Are you around 18 – 30 years old? This group is for you! We gather to connect with one another and grow in faith together. Our Young Adult Ministry is a fusion of people who seek to lead a Christ-centered life through studying God's word and being unified in prayer.
Meets every other Sunday from 4:30-6pm.
Register
HERE
for location information.
When people pray, things happen! Our Prayer Team exists to pray for the church body and our community. They set a model of prayer, empower and inspire the congregation in their prayer lives.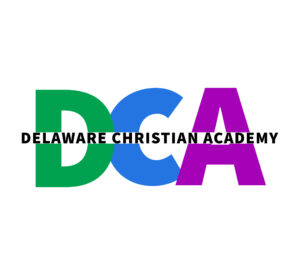 A non-profit organization that is licensed by the state of Ohio's Department of Job and Family Services. Delaware Christian Academy is a Full and Part-time Preschool/Childcare center organized for the purpose of ministering to the people of the community and their needs by providing a safe, loving, educational, and Christian environment for their children.