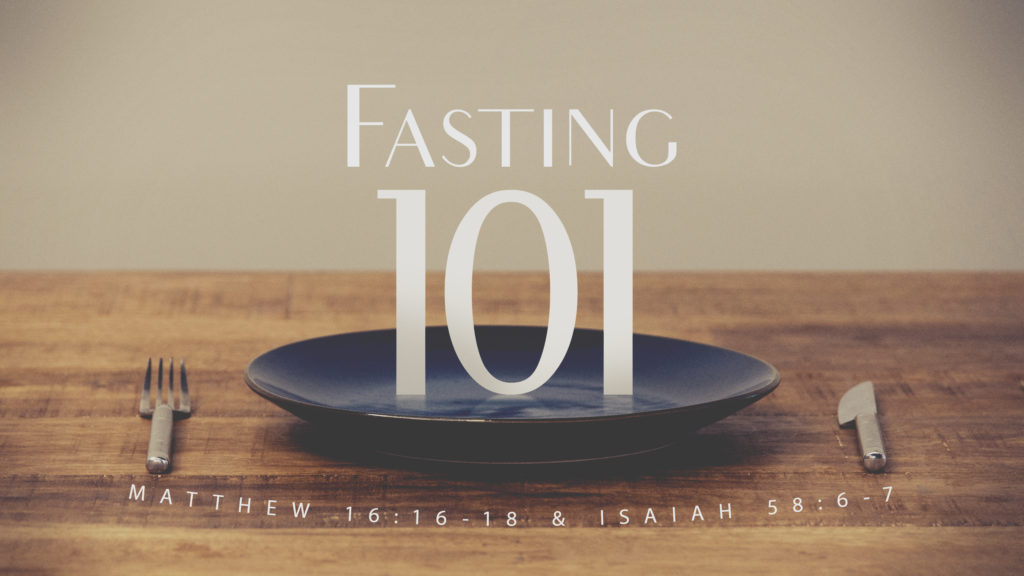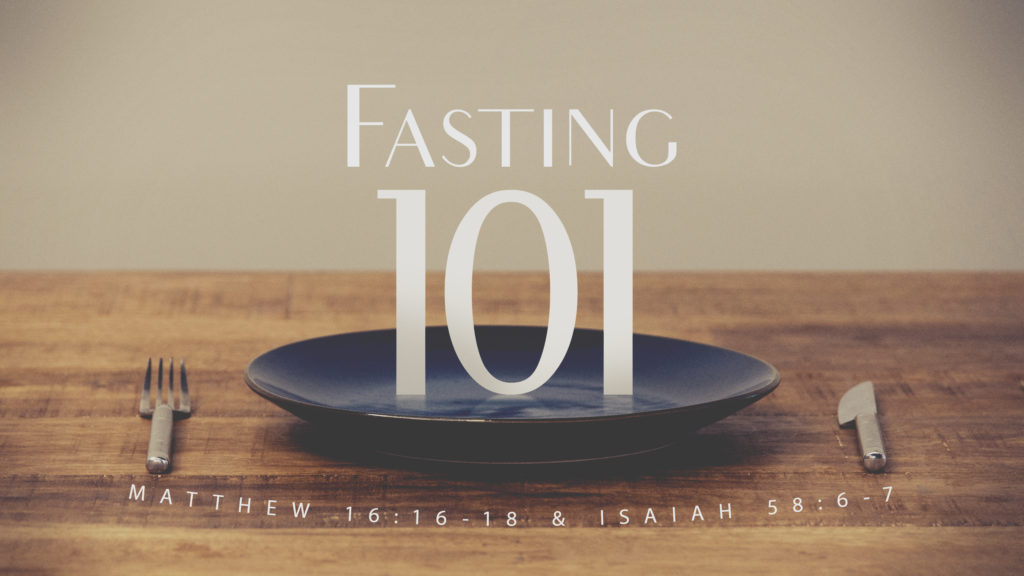 "And when you fast, do not look gloomy like the hypocrites, for they disfigure their faces so their fasting may be seen by others. Truly, I say to you, they have received their reward. But when you fast, anoint your head and wash your face that your fasting may not be seen by others, but by your Father who is in secret. And your Father who sees in secret will reward you"
Matthew 6:16-18
"Is not this the fast that I choose:
to loose the bonds of wickedness,
to undo the straps of the yoke,
to let the oppressed go free,
and to break every yoke?
Is it not to share your bread with the hungry
and bring the homeless and poor into your house;
when you see the naked, to cover him,
and not to hide yourself from your own flesh?"
Isaiah 58:6-7
I think you would agree with the statement that I am about to make, "Fasting is the most neglected, the least-cherished and the least-performed spiritual discipline."
There is an interesting indifference towards this practice but reality is Jesus assumed that his followers would practice it. In the New Testament Jesus gave instruction on prayer when he said these words "And
when [not if] you pray…" but he also gave instruction on fasting by using the same words "And when
you fast…"
If Jesus expected and knew of the importance of prayer in the life of His disciples, I think it's safe to assume (based on His use of words) that He foresaw the need and expected us to fast also.
Fasting is an expected discipline in the life Christ's followers.
Jesus did not make fasting a ruling, but certainly He entrusted and demonstrated it with his own life. This is one of the aspects of Jesus' life that I really appreciate. He never asks us to do something that He was not willing to do it Himself.
Jesus felt it necessary to fast, so we must understand we are not meant to avoid it.
It's really amazing that fasting is such a rare practice in the life of the Church. Fasting is mentioned in the Bible more times than important topics like; baptism (fasting is mentioned 77 times while baptism is mentioned 75 times).
I do have a theory about why we avoid fasting so much. Because it cuts so very deep into the grain of our flesh desires, self-indulgent, lifestyles. There is a component to fasting that calls for self-sacrifice, which is so hard to do.
It's not only self-sacrifice that I believe keeps us from fasting. I think that lack of understanding is a major player in our avoidance of this spiritual practice.
Here are three clarifying thoughts on fasting:
Fasting is refraining from food. Many have advocated the refrain from other things in the place of food. "I am fasting from Facebook this year, I am fasting TV, I am fasting technology…. " but Biblically, we are to fast from food for this simple reason: Food is something we need, not merely something we want.
Fasting is for a specified period of time. Since we are talking about food it's important to highlight the fact that fasting is a temporary thing and ought to be performed and adapted to any physical/healthy condition you might have. You can fast for a morning, you can fast for a day, you can fast from sunup to sundown, you can fast for a week, or you can fast for a morning every day of a week. Fasting must only be long enough to feel it physically, to feel the weakness and hunger pains that remind you of your weakness and your utter dependence upon God.
Fasting is for the purpose of prayer. Fasting is one of prayers companions. David reminds us of that in Psalm 35:13-14. Fasting is something you can add to your prayer life. You fast in those times you earnestly desire to seek God, the presence of God, the will of God, the power of God, and the forgiveness of God. If it is worth pleading with God about it, it's worth fasting about it.
Let me finish this blog with an important thought about prayer based on the Matthew and Isaiah passage you read in the beginning of this post.
Fasting can easily drift into self-righteousness and self-absorption in the life of a disciple of Jesus. Fasting can also create a sense of self-importance and superiority leading to spiritual abuse and judgment. The verses above remind us that if fasting does not lead to compassion, mercy and love towards others it has moved from spiritual disciplines to just flat-out works. Christians do not live by works. Christians live by faith and dependence on Jesus Christ. The words of Isaiah and Jesus in Matthew ought to be at the center of any teaching on fasting for it reminds us that "
Fasting is not about us and what we give up in fasting should be given, redirected as a blessing to others. In Fasting a person's whole being is responding to the Christian call of self-sacrifice and service towards others".
Sam Rosa
Be Blessed.
---