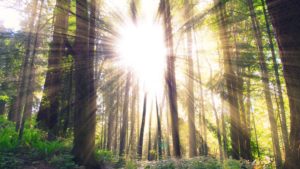 "As a result of your ministry, men will give glory to God. For your generosity to them and to all believers will prove that you are obedient to the Good News of Christ. And they will pray for you with deep affection because of the overflowing grace God has given to you." 2 Corinthians 9-13-14
Delaware Christian Church I have no other words to say but OBRIGADO (A.K.A) – THANK YOU!!!!
Last night as my family was getting ready to go to bed I asked Laura; "Do you think Jesus thought his name was glorified this weekend?"
Laura looked at me and said YES! and returned me the question "Do you think Jesus thought his name was glorified this weekend?" I looked at her and answered YES!
I ask you D.C.C. do you think Jesus Christ was glorified this weekend?
It was a very emotional weekend but it was an amazing weekend, where every one who walked through our doors were loved and cared for as Jesus has commanded us too.
The Wallace and the Fellure Family was very thankful for all that you did for them. They were in awe of how gracious, loving and hospitable you are D.C.C. In the midst of chaos, pain and suffering you brought them peace and comfort.
Last night the pastors were very complementary about our services of hospitality, generosity and worship. We elevated the Community Worship Service to a whole new level!! D.C.C your excellence and humility impacted the other churches positively.
Together we can do so much for the Kingdom of God.
P.S – You might have wondered why you did not receive an email with the invitation to serve in this weekend's events. Our fist communication went out to the current pool of volunteers of Host Ministry, Coffee Ministry, Greeters Ministry, Helping Hands Ministry, Deacons and Elders. If in the future you would like to partner with us in ministering to our community your first step is being part of the ministries of the church. I would encourage you to join in and to serve in our ministries.
---